Vampire Creations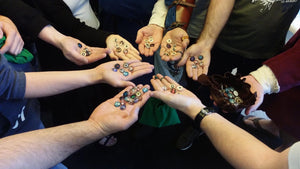 Gaming Accessories
Add some customized accessories to your gaming table. The products that started it all!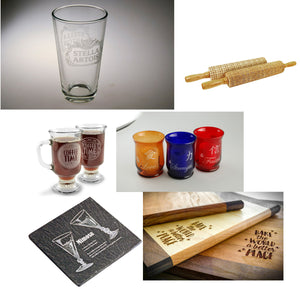 Engraving
Fancy a customized glass or coffee tumbler? Look no further! Customized images and text can be engraved on virtually any surface. Glassware , wood, stainless steel tumblers, slate coasters, wood coasters and more!
Sublimation
Sublimation is the transition of a substance directly from the solid to the gas state, without passing through the liquid state. What does that mean? Endless colorful possibilities! Coming Soon!
These tokens are as awesome as the look on screen. They are about the size of a dime (US coin), so they don't take up too much space when placed on a card. Plus the metal-backed version has a nice weight that feel much more substantial than default box tokens.

I have to give high marks to Drac's high-quality tokens and his stellar responsiveness!

Kurt
The glass came out PERFECTLY.
The shop got it out super quickly and shipping was fast.

My husband absolutely LOVED it as his birthday present!

Jessica
Perfect! Shipping was on time and item was exactly what he wanted. It was a wonderful Birthday/Father's Day gift for my husband. Thanks!

Kim T.